ASAP Transport Solutions – A Leading Transport Company in Kansas City
Welcome to all who visit our website! ASAP Transport Solutions hopes you find us to be informative, entertaining, and useful. You have many choices when surfing online for freight quotes and we want you to choose us with confidence. Our website was designed to provide you with everything you need to know about our services, our company, and our staff, which is why are now adding blogs. ASAP Transport Solutions blogs help you learn more about us and proves you can trust our expertise.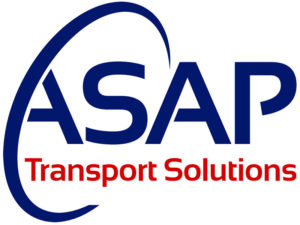 Each month we will publish 2 blogs on 2 different topics. Our blogs will be about:
Car Shipping
Freight Shipping
Truckload Shipping
LTL Shipping
LTL Freight Quote's
Car Shipping Quote's
Freight Shipping Quote's
Rai Freight Rates
Auto Transport
Transporting for Car Dealerships
Cost to Ship a Car
And more 
Some blogs will be helpful hints or how-to's and others will give you details on how we deliver our services. Some blogs will be informative and created to attract Google's attention and improve how people find us. If you see a blog with "Car Shipping near me" – that is a blog written to attract mobile users to our site. Either way, all our blogs are our way of demonstrating our experience and knowledge. You are welcome to send us a note and ask questions or suggest topics for future blogs. We also encourage you to share our blog links with others.
We will also post a link to our blog on our social pages: Facebook, Twitter, LinkedIn, Instagram and Google My Business.  We want you to be able to quickly locate information about us or share it with others so feel free to like us, follow us, comment on our posts, and give us feedback on our work. Feel free to suggest topics or ask question on our social platforms too!
We are expanding!!  We are moving to 11248 Strang Line Rd. Lenexa, KS 66215 on March 1st, 2019.  This will allow us to grow our team and plan for future growth.  
NOW HIRING !!!
We're looking to hire on multiple Account Managers, Business Developers, Logistics Coordinators and Dispatchers. Send resumes to chris.101@asaptransportsolutions.com 
ASAP Transport Solutions proudly serves the entire Kansas City metropolitan area. However, we also help companies ship from all over the USA. No matter where you're located everyone is welcome to contact us directly at 800-757-1178 or dispatch@asaptransportsolutions.com